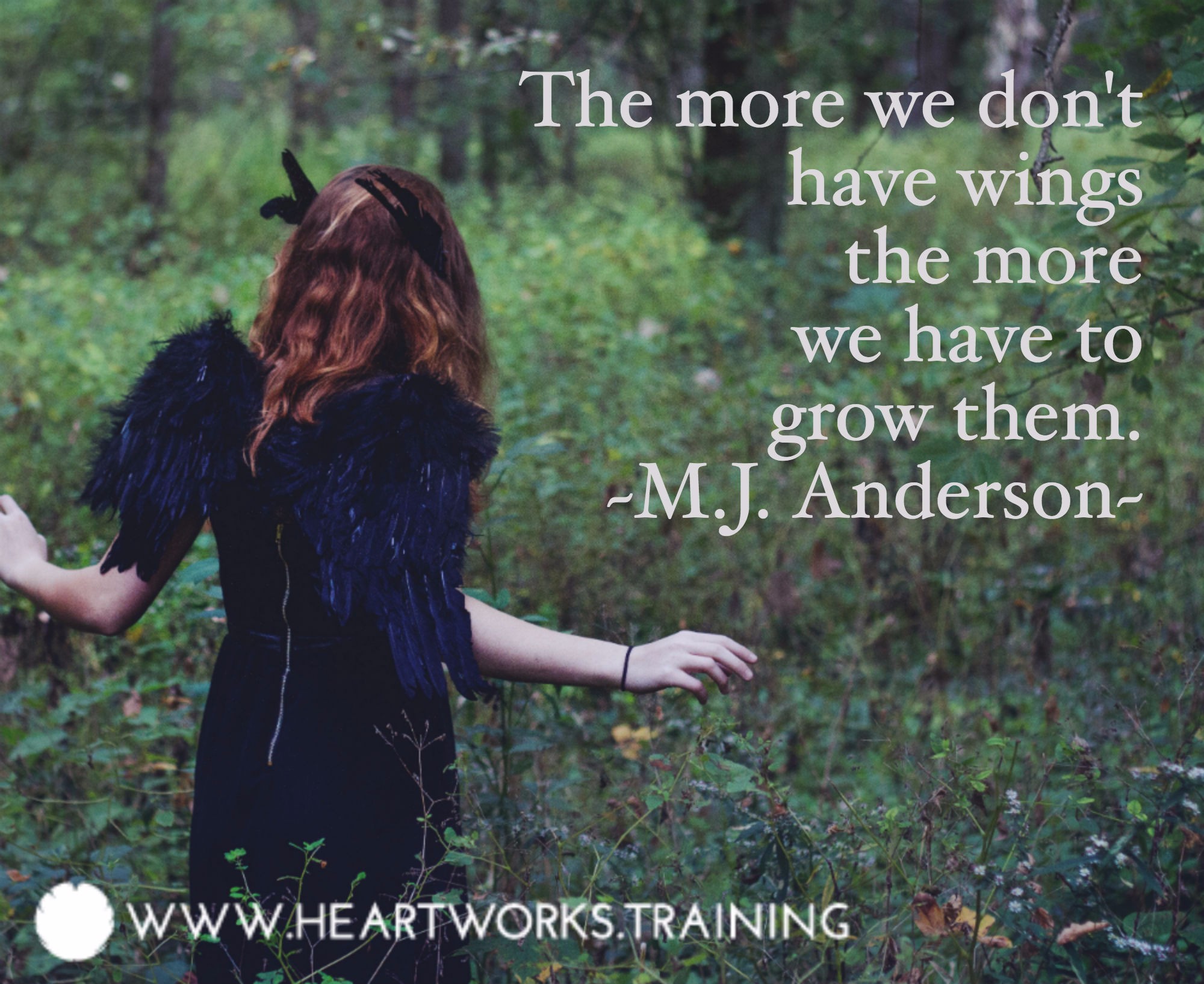 Welcome!
I'm so glad you're here. You've taken the first step to Growing Wings, no matter where you're starting from! What a beautiful gift to yourself.
In Growing Wings you will spend 10 weeks immersed in a 3-step training program:
Grounding in mindfulness;
Tuning into the wisdom of your own soul and core values;
Collecting and embodying skills of self-compassion (so that you can fly!).
Each week you will learn new concepts and incorporate new practices into your toolkit of emotional resilience through:
Videos;
Articles;
Worksheets;
Journaling suggestions;
Exercises;
Meditations;
Practices;
Weekly one-to-one meeting with Kristy;
Unlimited email support from Kristy.
At the end of 10 weeks you will have a full repertoire of tools to take care of yourself with mindfulness, self-wisdom and self-compassion. You'll know how to:
Ground yourself with mindfulness when your external or internal environment starts to get overwhelming;
See your core values and soul's purpose clearly so that you can commit firmly to your goals for your own wellbeing and your whole life;
Understand why you experience anger, shame, inner criticism and unclear boundaries, and how to navigate more skillfully in your emotional landscape to develop a kinder and wiser relationship with yourself.