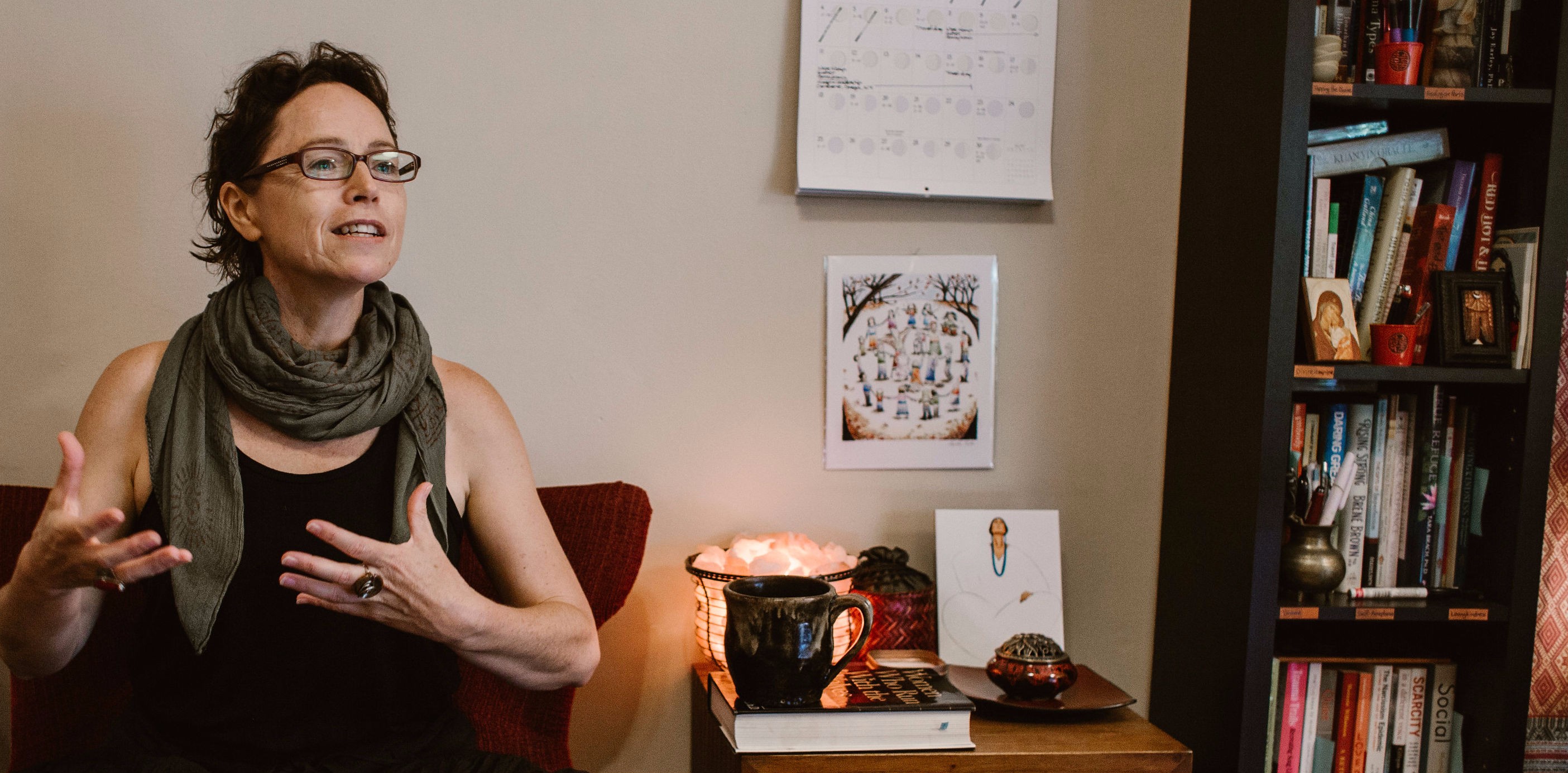 Kristy Arbon is your travel companion for this program. Kristy is the Founder, CEO and lead trainer for HeartWorks Training LLC. HeartWorks supports women in their study and practice of mindfulness and self-compassion in one-to-one and group programs online and in-person.

Kristy has developed a number of online HeartWorks programs including:
She supports teachers of contemplative programs through:
Kristy is the developer of the Somatic Self-Compassion program, bringing somatic awareness and tapping into our ability to physically self-nurture in the face of difficult emotions.
Kristy is the lead teacher, teacher trainer and coordinator of the Live Online Mindful Self-Compassion program with the Center for Mindful Self-Compassion. She is also a Certified Mindful Self-Compassion (MSC) Teacher, a consultation host for MSC teachers-in-training, and a member of the UCSD Center for Mindfulness, Mindfulness-Based Professional Training Institute. She has been working with the developers of the MSC program, Chris Germer and Kristin Neff since the inception of CMSC in 2012. She teaches MSC and leads self-compassion retreats in the US, New Zealand, South East Asia, and Australia.

Kristy has also helped develop online learning programs for the Institute for Meditation and Psychotherapy (Certificate Program in Mindfulness and Psychotherapy) and InnerKids (Inner Kids Professional Development Program). She loves the online environment, and hopes to continue to develop tools that make online learning even more accessible and rewarding.
Kristy is a social worker, Internal Family Systems Level 1 graduate, Intuitive Eating mentor, restorative yoga instructor, and has done archetype training with Clarissa Pinkola Estes. Her personal and professional work has roots in shamanism, movement healing, Buddhist psychology, conscious pleasure, somatic experiencing and Brené Brown's shame resilience work.
Kristy is very passionate about self-compassion and mindfulness study and practice. She blogs about her experiences within a mindfulness and self-compassionate framework on her website, www.kristyarbon.com.